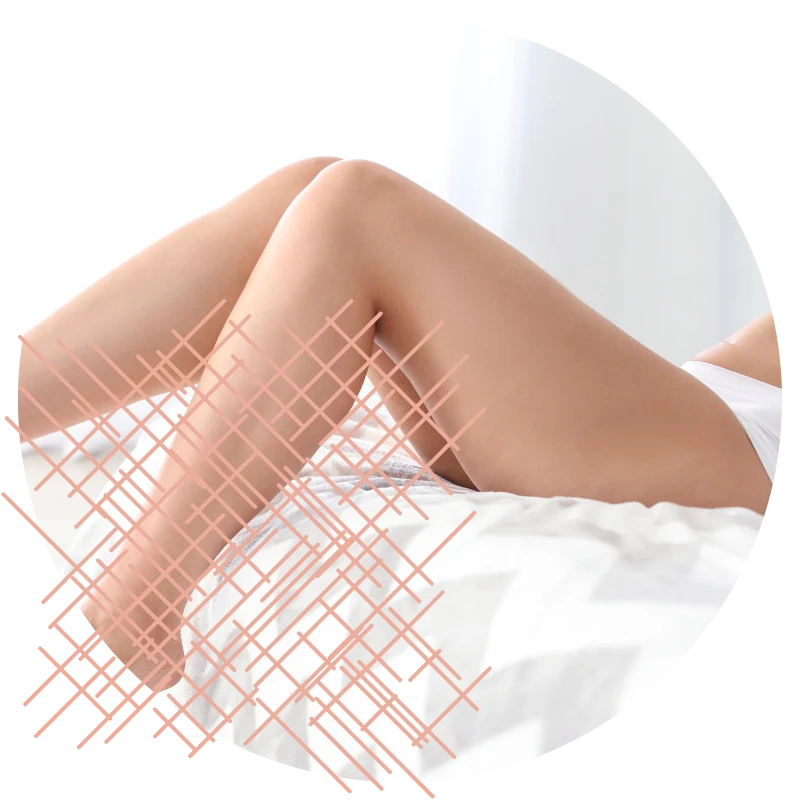 The best laser system for hair removal AvalancheLase®
Avalanche FRAC3® is a patented new technology for maximum patient comfort and safe hair removal. The method is based on the phenomenon that the absorption of laser energy by the hair increases with each successive FRAC3® laser pulse. The Avalanche – "avalanche" method is a series of flashes in FRAC3® mode that increases the effectiveness of the hair removal procedure, reducing patient discomfort and the need for skin cooling.
AvalancheLase® performs highly safe, fast and effective hair removal that can be performed with a single accessory, without the need for a separate handpiece or scanner when switching wavelengths. AvalancheLase® combines two wavelengths in one system: alexandrite (755 nm) and Nd:YAG (1064 nm), along with the latest molecular dry spray cooling (DMC™) and MatrixView® technology, which carefully monitors patient skin temperature during procedures.

Do you need more information?
Before the laser hair removal procedure, specialist will pre-evaluate the color, type, structure of hair, skin phototype and sensitivity to the sun and select the optimal parameters of the procedure, taking them into account.
During the session, the specialist treats the selected area with a laser, creating a so-called flash. Thanks to a patented technology for cooling and controlling the temperature of the patient's skin, the procedure is most comfortable and painless. In some cases, patients may feel a slight tingling or burning sensation. People with very sensitive skin can use anesthetic cream, which is applied an hour before the procedure.
Laser hair removal session lasts from 5 to 60 minutes, depending on the area to be treated.
After depilation in the treated area of the skin may experience slight redness, which passes within 1-3 hours. The number of procedures determines the expert, taking into account your individual needs.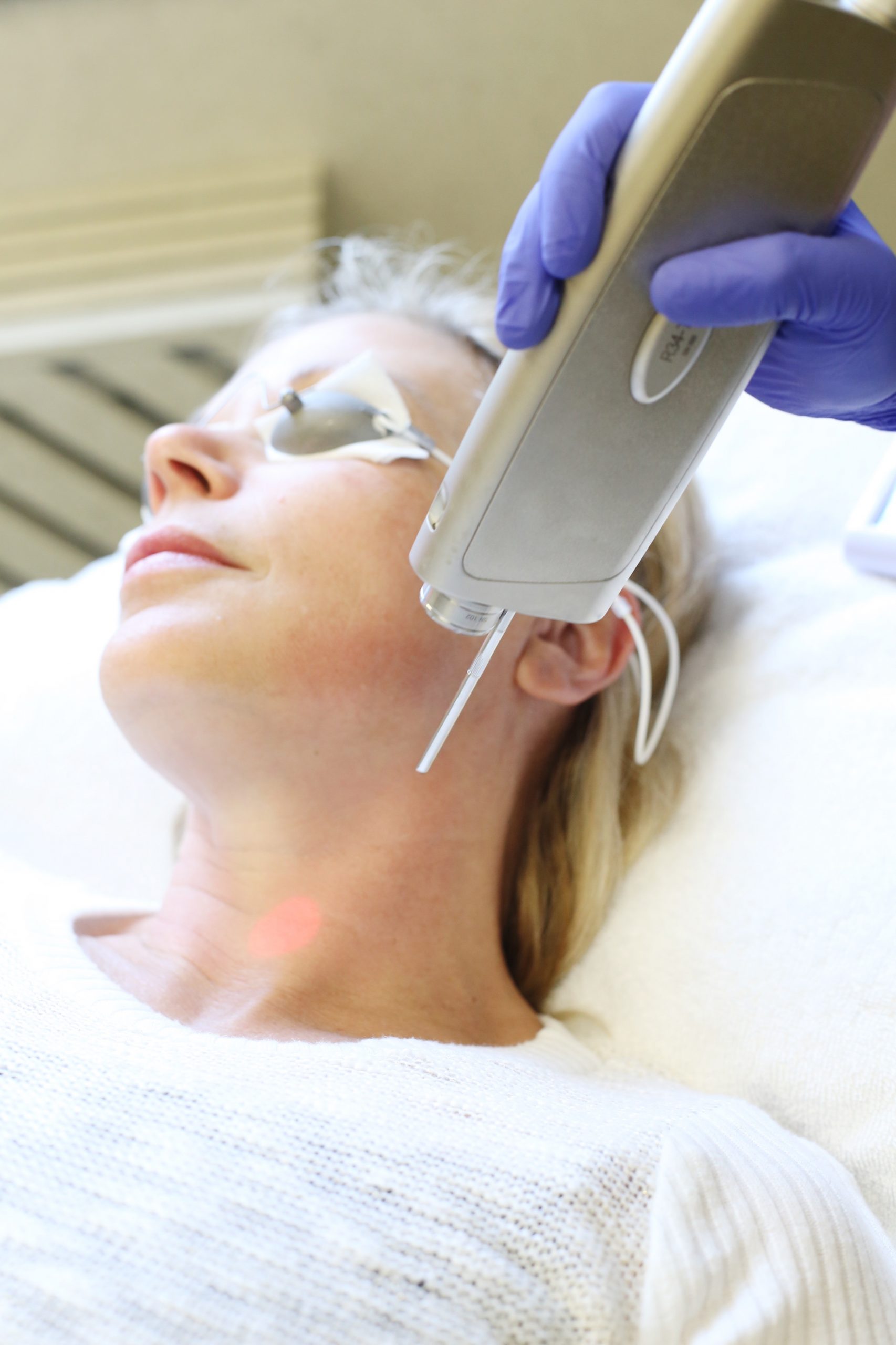 How many treatments does it take on average to achieve a pronounced, stable result? And how often should they be repeated?
FOTONA laser systems with high peak power pulses provide the speed and efficiency needed to evenly cover large scanning areas. Depending on the size of the area to be treated, three to five sessions at six to eight week intervals will be required to achieve significant aesthetic and clinical results.
Indications for the procedure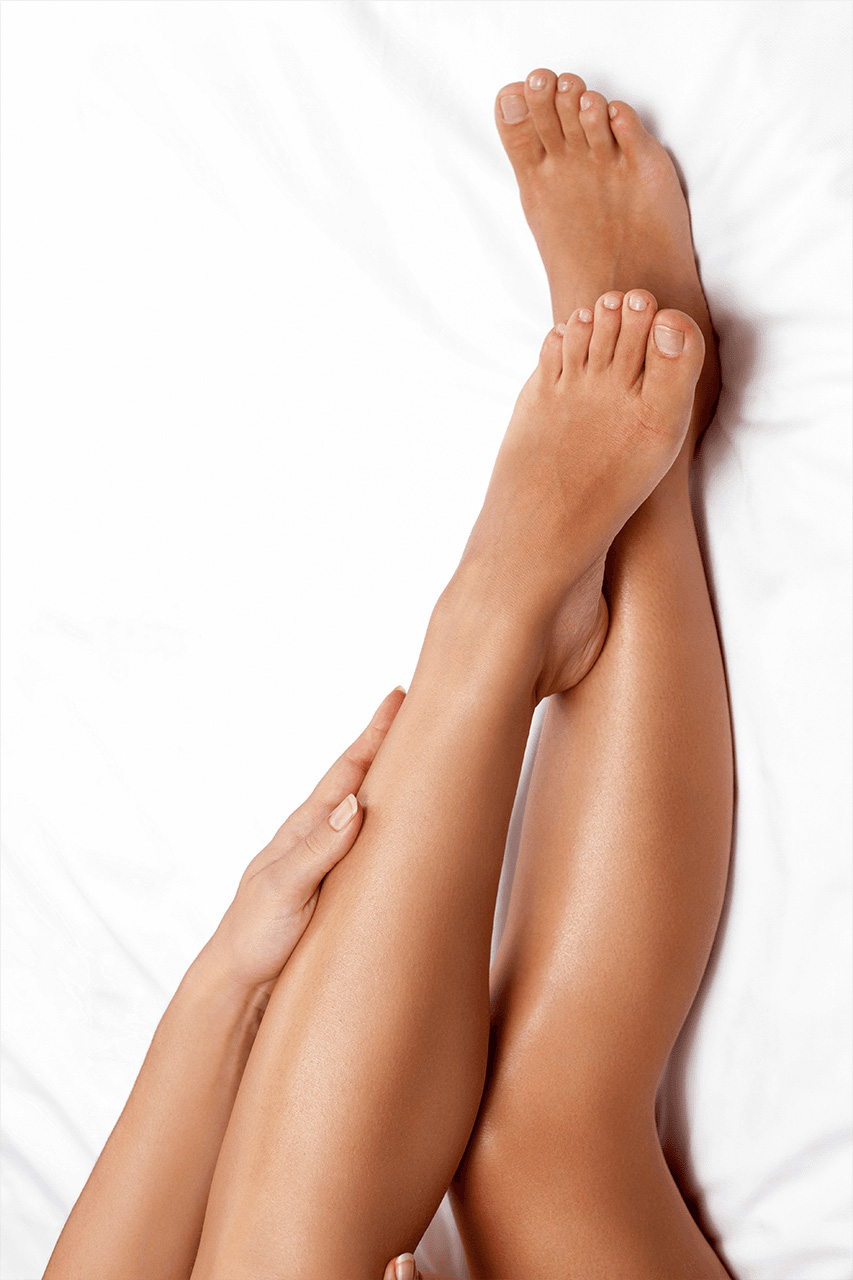 Who can't have laser hair removal?
Pregnant women
Women during breast feeding period
Patients with poor blood clotting
During exacerbation of chronic diseases
People with skin diseases
If there are pigment spots and scars in the treated area
If you have a fresh tan
Inflammatory processes in the treatment area
During the period of taking medicines that increase photosensitivity.
What drugs increase photosensitivity?
Non-steroidal anti-inflammatory drugs (ibuphen, ketoprofen, piroxicam, naproxen, celecoxib)
New generation antihistamines (promethazine, diphenhydramine)
Antihypertensives (hydrochlorthiazide, diltiazem)
Hypoglycemic drugs (glipizide, glyburide)
Diuretics (furosemide, bumetanide, hydrolorothiazide)
Statins (atorvastatin, lovastatin, pravastatin, simvastatin)
Arrhythmia medications (quinidine, amiodarone)
Antidepressants and anxiolytics (doxepin, St. John's wort, alprozalam, chlordiazepoxide)
Neuroleptics (chlorpromazine, fluphenazine, perphenazine, thioridazine, thiotixen)
Chemotherapeutic drugs (doxorubicin, flutamide, gemcitabine, fluorouracil, methotrexate, vinblastine, dacarbazine)
Topical anesthetics (benzocaine)
Local anesthetics (chlorhexidine, hexachlorophen)
Others (para-aminobenzoic acid, 5-aminolevulinic acid, tar derivatives)
Plants containing furocoumarins: figs, onions, garlic, parsley root, dill, clover grass, barley, mustard, Umbrella family (carrots, celery, parsley) and Root family (lemon, orange, bergamot, grapefruit).
Cosmetic products that increase sensitivity to light:
Essential oils
Parabens
Salicylates
Benzophenones
Diphenylmethanone
Benzoylperoxide
Retinoids (both oral: Aciretin, Isotretinoin, and external: Retinal, Microretinol).