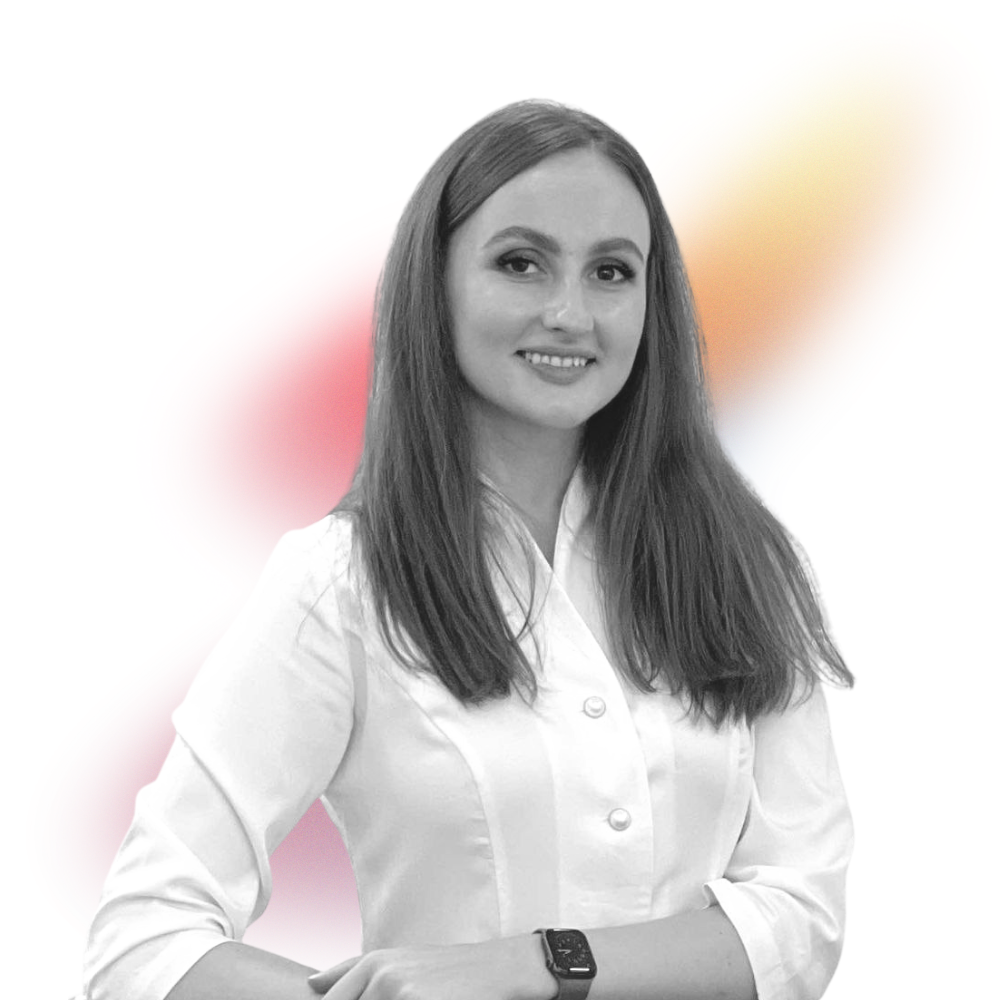 Education:

2012-2018: Tver State Medical University - "Medicine"
2018-2020: Moscow State University of Medicine and Dentistry named after N.I. Pirogov - Medicine. Evdokimov Moscow State Medical and Dentistry University (department of skin and venereal diseases) - "Dermatovenerology"
2020-2021: House of Russian Cosmetics (576 hours - cosmetologist)
2021-2022: MIIMEM im. M.Ya. Mudrova (2021-2022 - trichologist)
Professional development:
2019 г. Course in optical skin diagnosis "Dermatoscopy and optical skin diagnosis" Ministry of Health of the Russian Federation
2019 г. XII International Forum of Dermatologists and Cosmetologists (IFDC)
2019 г. Mycologist School "Onychomycosis 2019" National Academy of Mycology ISHAM, ESMM
2019 г. Acne School "Basic Course" ILDS Research Center Dermatology Clinic
2021 г. Cosmetology refresher course, Sesderma, Egia, 3D-Collagen, Atzen cosmeceuticals training – House of Russian Cosmetics
2022 г. Seminar on acne "Dr. Fedorov's Acne Great Video Tutorial""
2022 г. Seminar on acne "Modern aspects of treatment and rehabilitation of patients with acne, international standards" (Zabnenkova O. V.)
Professional interests include:
Diagnosis and removal of neoplasms with laser devices.
Dermatology: moderate and severe forms of acne, rosacea, eczemas (seborrheic and atopic dermatitis) and other skin diseases
Trichology: prevention and treatment of diseases of the scalp: seborrheic dermatitis, psoriasis, alopecia of the scalp in non-scarring type
Injection cosmetology: botulinum therapy, plasma therapy, meso- and biorevitalization.
Laser cosmetology on Fotona Sp Dynamis apparatus (laser face rejuvenation 3D, 4D, SmoothEye, SmoothLips periorbital lifting, skin resurfacing), treatment of post-acne spots.
Member of Russian Hair Research Society RHRS
Regularly participates in scientific seminars and forums within various cosmetology and trichology forums.