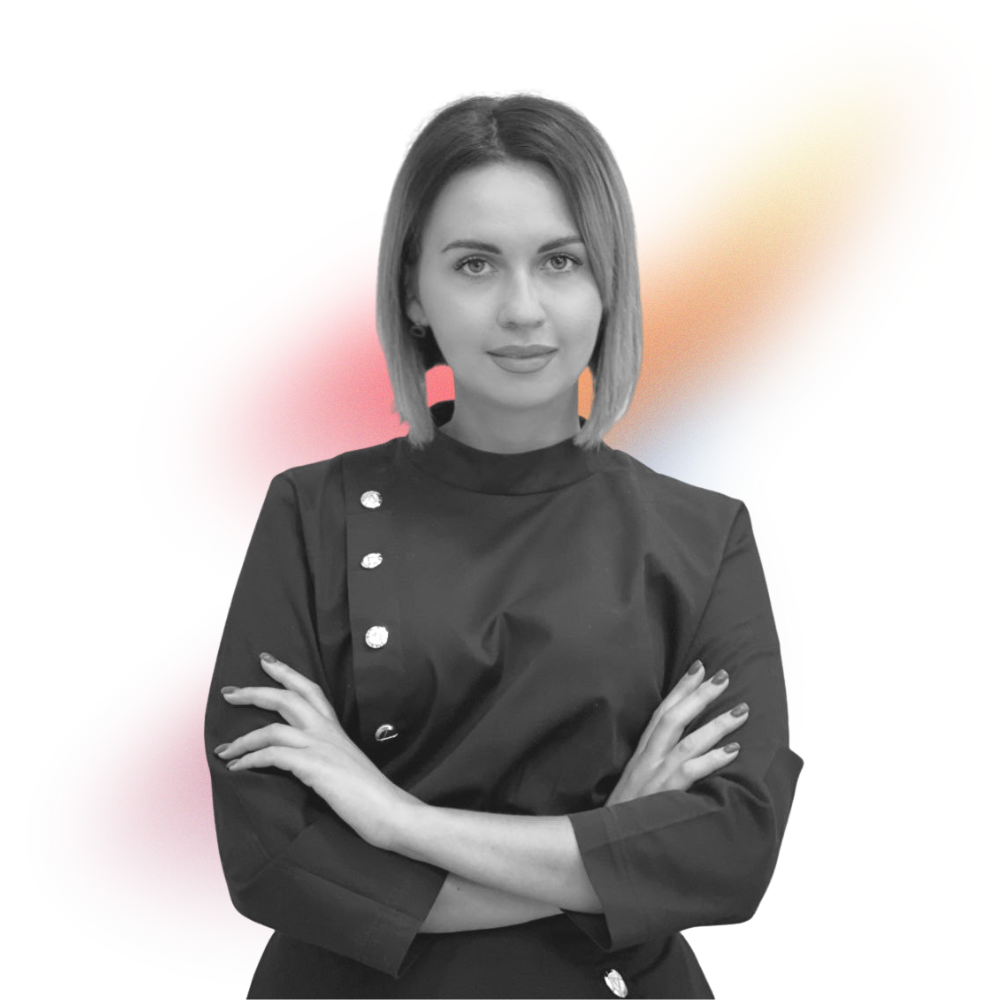 Education:

2011-2014: ULIM, Faculty of Biomedicine, majoring in "Aesthetic Services"
2012 г.: Internship in the Venereological skin dispensary, skin diagnostics, methods of treatment of mild and moderate acne
Post-graduate studies:
2021: Accredited Belle Femme apparatus and basic cosmetology course (682 hours)
November, 2021: mastering Oriental Kobido massage technique (trainer, cosmetologist Svetlana Dernovich)
December, 2021: 2-level basic course on methods of using Holy Land products and training on the following procedures:
Atraumatic cleansing: (3 variants).
Procedures with ABR peeling: (4 variants).
Care of normal, dry and fading skin.
March, 2022: Seminar on "Fractional Mesotherapy from A to Z" (Cosmetologist Elena Boniuk, certified trainer-expert Medicare):
Possibilities of fractional mesotherapy when working with age-related changes;
Combined protocols of fractional mesotherapy with peeling when working with hyperpigmentation, atrophic scars and dermal fissures.
April, 2022: Seminar "Problem skin with acne":
Methods of working with problem skin, improvement of skin microbiome
Anti-inflammatory therapy in combination with systemic retinoids;
Combined cleansing with minimal rehabilitation.
May, 2022: Seminar on "Chrono-Aging: top protocols of combined correction with fractional mesotherapy, carboxytherapy and chemical peels"
June 2022: Seminar on "Modern View of Cleansing: Cold Hydration".